A solution that provides ideal protection from the elements. The design and internal thermal insulation layer improves the overall energy rating of the building both in summer and winter. The system also improves the soundproofing level for better comfort of the occupants.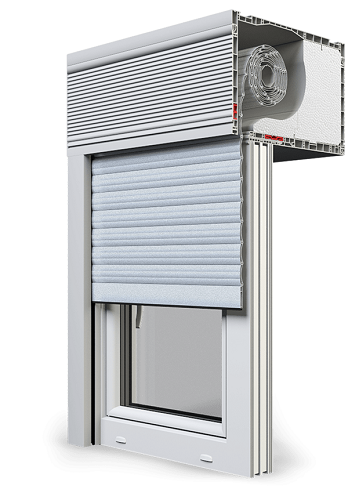 Shutter sections: Aluminium PU-foam filled sections or PVC sections
Box form: square
Box design: PVC, size: 165x255, 205x255, or 245x255
Curtain type: aluminium or PVC
Access hatch: 2, in the front and from the bottom
Installation anchor bolts: yes
Weather-resistant: yes
Sound-proof: yes
Thermal insulation: yes
Drive: electric motor or manual gear
Roller insect screen: optional accessory
Max. window frame depth: unlimited
Max. box width: 4500 mm
Min. box width: 500 mm
The width and height of the integrated roller insect screen is restricted.