The SAR anti-burglary roller shutter has been created for people who value their safety and safety of their families. Burglary resistance class (RC3) has been confirmed by an appropriate certificate by the IFT Rosenheim Institute.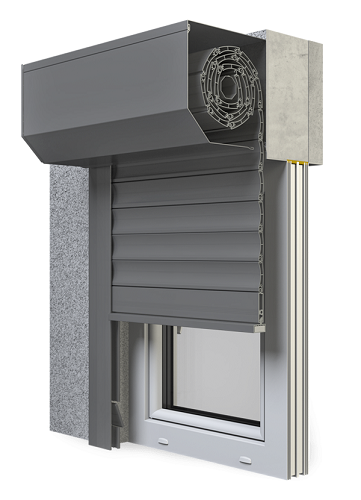 burglary resistance class RC3

reinforced slide structure (PPW 80 and PPW 90)

armor made of extruded aluminum (PE 55)

reinforced bottom rail (W-LDG 55 / W)

two security systems (WB and LDG 55 / W)

certificate of the IFT Rosenheim Institute

possibility of assembly in existing and newly erected buildings

manual and electric control
Strengthened, improved and more stable construction of the anti-burglary roller shutter. Third class of burglary resistance - RC3. Made of extruded aluminum - the roller shutters are more resistant to abrasion and adverse weather conditions. This construction can be used in recessed and adaptive systems. The SAR roller shutter is qualified as an anti-burglary, because construction of the guides, armor and bottom rail has been strengthened. The roller shutter armor is made of extremely durable material - extruded aluminum.