This roller shutter system features a unique box with a 45-degree slope on the outside. This is a perfect choice for those who prefer a bold finish with sharp lines. These roller shutters are intended for direct wall mounting or, with a universal adapter, within the window recesses.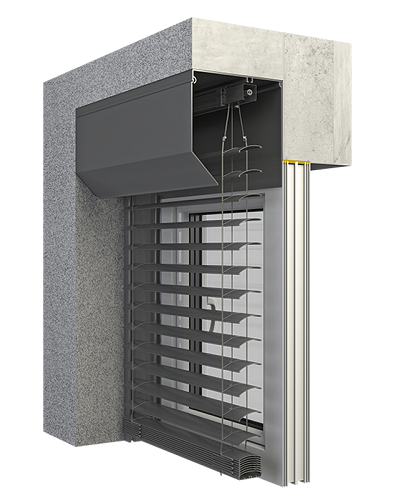 Box shape



Box dimensions



Max. box width



Min. box width:



Sloped aluminium

180 x 180 mm

---

205 x 205 mm

5000 mm
500 mm

Slat shapes



C80
C80F
---
Access hatch: 1, on the window outside,
Guide rails: aluminium,
Weather-resistant,
Roller insect screen: optional accessory,
installed on the curtain inner side.
Blind overall height (w/box) [mm]
SKEF
C80F
Powered
Handoperated
Access recess
175
1500
1700
200
2500
2750
SKEF
C80
Powered
Handoperated
Access recess
175
820
1050
200
1250
1500