SYNEGO windows are an excellent choice for customers who care about energy efficiency. The achieved heat transfer coefficient means that they already meet the future requirements of energy-saving construction. A wide range of profiles, a variety of window shapes and a huge selection of colors make the SYNEGO system the perfect choice for renovating old buildings as well as new buildings.


0.65 - Uw
3 - gasket system
6/7 - chamber structure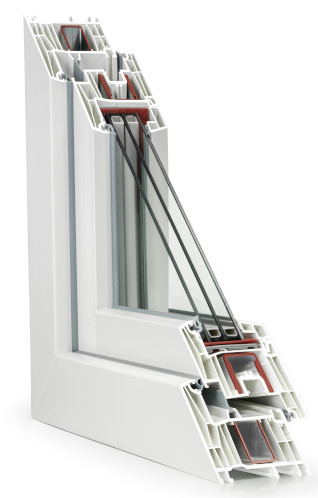 profile depth 80 mm - for narrow proportions with high thermal protection parameters (Uw value up to 0.65 W / m2K)
117 mm low assemblies - for more light in the room
space for glazing up to 51 mm - for using triple warm insulated glass
7 chambers in the frame, 6 chambers in the wing - for high thermal insulation
envelope seals - for reliable protection against drafts and moisture
optional, third sealing surface (middle gasket) - for even better protection against heat loss
SYNEGO windows will allow you to realize your own countless ideas. Any wish can be fulfilled - whether it will be shiny white, warm wood-like patterns, or fashionable homogeneous colors.

Choose from over 220 patterns of veneers (wood-like, metallic and in homogeneous colors) and varnishes. You can choose the pattern separately for the inside and outside - for example anthracite on the outside, classic white on the inside.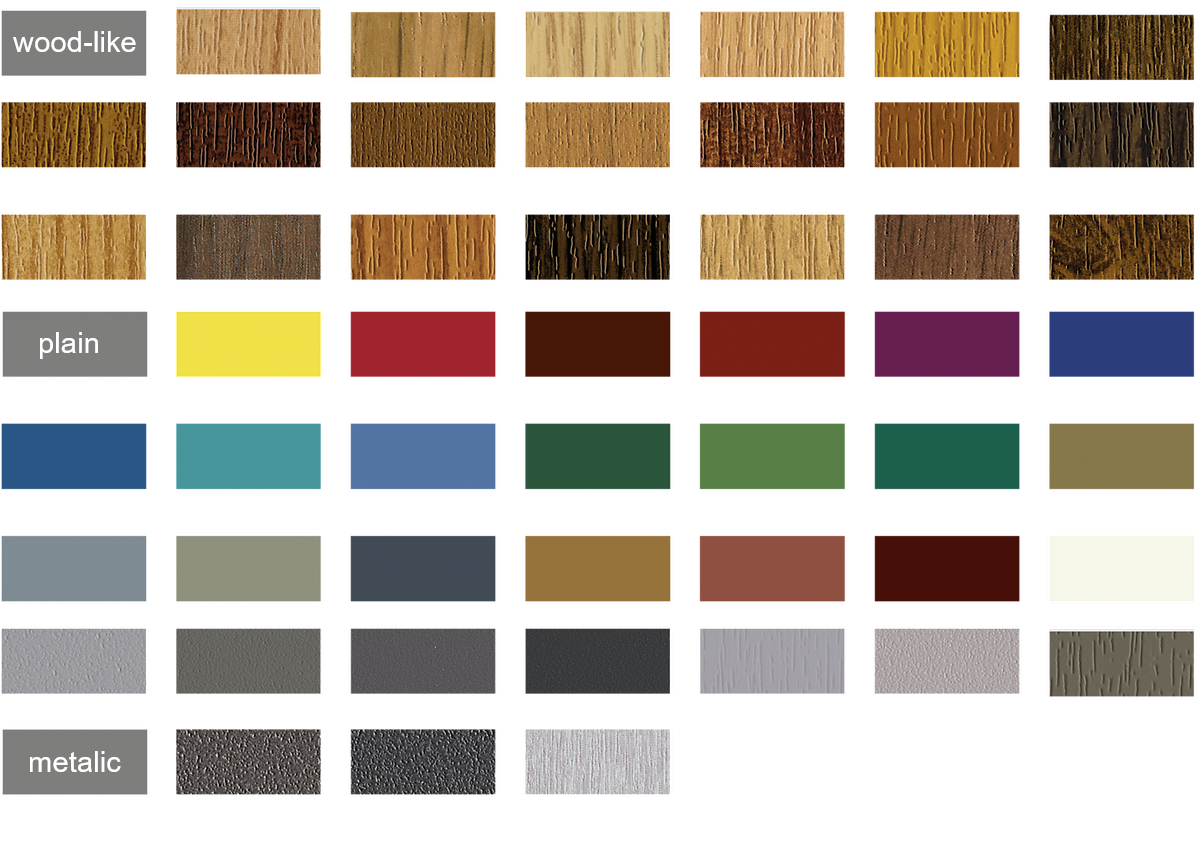 REHAU Smart Guard - preventive burglary protection

The Smart Guard system is discreetly hidden in the SYNEGO window and door frame, and thanks to the preventive function it actively cares for your safety. An intelligent sensor detects a burglar and automatically launches a security program. Active deterrence avoids damage to windows and doors.

In this way, REHAU Smart Guard goes much further than popular alarm systems. These react only when the burglar enters the house - the window or door is already damaged.
General information
Frame / sash folding width
94 mm up to 175 mm
Folding width with a movable post
114 mm up to 218 mm
Profile depth
80 mm
Number of chambers frame / sash
7/6
Glazing package thickness
up to 51 mm
Sealing
SYNEGO MD - 2 stop seals, 1 middle seal
SYNEGO AD - 2 stop seals
Profile design
sash not faced, half-faced sash rounded
| | |
| --- | --- |
| Obtained parameters | |
| Heat transfer coefficient Uf | up to 0,94 W/m²K |
| Acoustic insulation | Rw (C; Ctr) = 47 (-1; -4) dB |
| Burglary resistance (PN-EN 1627) | up to RC3 |
| Wind load resistance (PN-EN 12210) | B5 |
| Water tightness (PN-EN 12208) | 9A |
| Air permeability (PN-EN 12207) | 4 |
| Operating forces (PN-EN 13115) | 2 |