The GENEO window system is an extraordinary innovation in the field of window technology. GENEO windows are the highest class in the field of thermal protection, combined with the best sound insulation and effective anti-burglary protection. Thanks to the core profile made of RAU-FIPRO composite material, it was possible to dispense with traditionally used steel reinforcements. As a result, the thermal properties of the profiles have improved significantly. Despite the lack of steel, innovative technology means that GENEO windows are extremely stable and obtain parameters that other window systems cannot offer. See for yourself!


0.61 - Uw
3 - gasket system
6 - chamber structure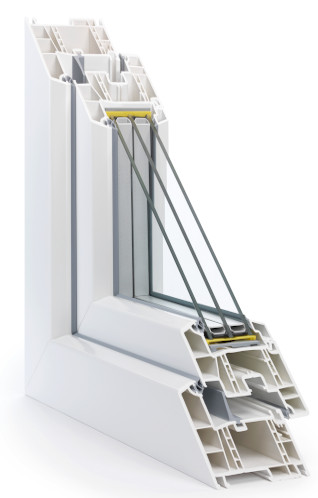 material - RAU-FIPRO composite material core with fiberglass content, outer layer made of high quality RAU-PVC material
innovative composite material RAU-FIPRO® provides extraordinary static properties of profiles, without the need for steel reinforcement
heat transfer coefficient of the window Uw up to 0.61 W / m²K
excellent sound insulation of the window - Rw (C, Ctr) = 47 (-1; -3) dB for a glass with 50 dB sound insulation
burglary resistance - up to class RC 3
profile depth - 86 mm
6-chamber profiles
air permeability - class 4 (PN-EN 12207)
water tightness - class 9 A (PN-EN 12208)
resistance to wind load B5 (PN-EN 12210)
The window does not always have to be rectangular. Thanks to GENEO you can design an individual window shape - whether it will be triangular, oval or just rounded. Additional accents, enriching the architecture of the building, can be unusual window divisions and attractive levels.

Choose from over 220 patterns of veneers (wood-like, metallic and in homogeneous colors) and varnishes. You can choose the pattern separately for the inside and outside - for example anthracite on the outside, classic white on the inside.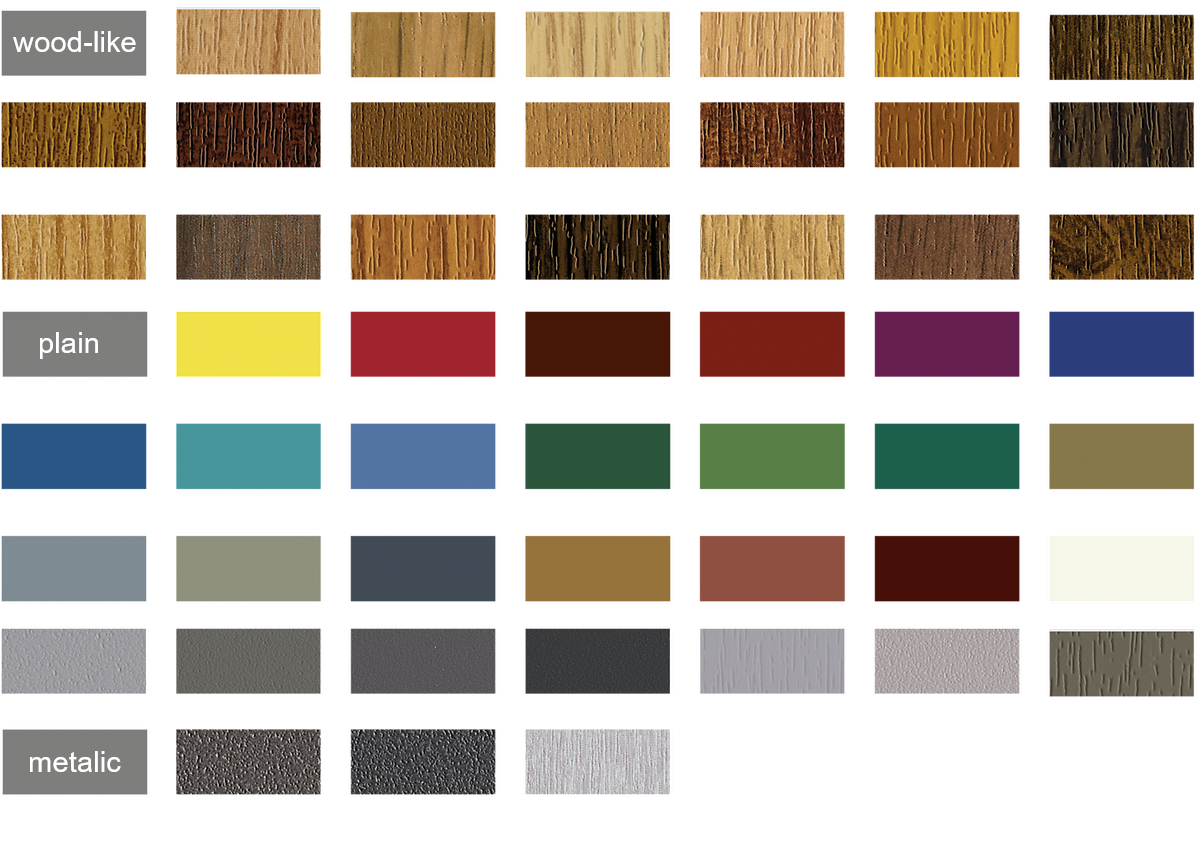 REHAU Smart Guard - preventive burglary protection

The Smart Guard system is discreetly hidden in the SYNEGO window and door frame, and thanks to the preventive function it actively cares for your safety. An intelligent sensor detects a burglar and automatically launches a security program. Active deterrence avoids damage to windows and doors.

In this way, REHAU Smart Guard goes much further than popular alarm systems. These react only when the burglar enters the house - the window or door is already damaged.
General information
Frame / sash folding width
99 mm up to 179 mm
Folding width with a movable post
110 mm up to 214 mm
Profile depth
86 mm
Number of chambers frame / sash
6 (function chambers for individual configuration)
Glazing package thickness
up to 53 mm
Sealing
2 fender gaskets, 1 central gasket, 1 central gasket for GENEO PHZ passive windows
Profile design
non-faced sash,
rounded wing rounded,
semi-faced leaf "Design"
| | |
| --- | --- |
| Obtained parameters | |
| Heat transfer coefficient Uf | 0,79 W/m²K |
| Acoustic insulation | Rw (C; Ctr) = 47 (-1; -3) dB |
| Burglary resistance (PN-EN 1627) | RC3 |
| Wind load resistance (PN-EN 12210) | B5 |
| Water tightness (PN-EN 12208) | 9A |
| Air permeability (PN-EN 12207) | 4 |
| Operating forces (PN-EN 13115) | 2 |